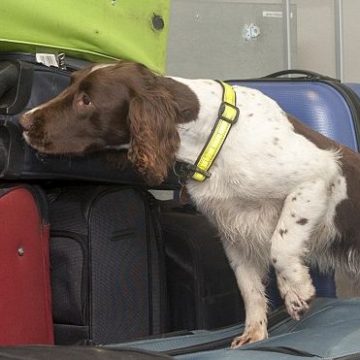 Focused – Hard Working
Progressive I-3 Solutions is a leader in the utilization of Scent Detection Canines. With over 20 years of experience in the handling and training of scent detection canines for Law Enforcement and the Security Industry, our dogs will yield the results you are requesting the first time, every time. Our lead canine operator was the pioneer of passive scent detection canines in New Jersey for narcotics interdiction. This career consisted of narcotics detection canines that were the basis for hundreds of search warrants and criminal arrest. They were the first in New Jersey to be trained passively and were certified to detect narcotics on people. Currently, our canine handler assists in the training and certification of law enforcement scent detection canines throughout the United States.
We pride ourselves as only utilizing proven detection dogs that have passed the rigorous training and certification of the Eastern States Working Dog Association. This association has one of the highest standards in the canine industry and has consistently trained top performing dogs of diverse disciplines.
We also can provide you with personal protection canines for any environment required. These dogs will be trained to assimilate into your environment and provide you with the peace of mind you are safe from the dangers of an ever increasing violent world. Through our comprehensive interview and evaluation of your needs, each dog is custom trained to perform exactly the way you desire.
With the rise in gun related violence in the workplace and schools, our agency has specially trained a firearms detection canine. This canine is passively trained and certified to find all types of firearms and ammunition in vehicles, buildings, packages and people. This dog is friendly and innocuous to the public's scrutiny. The canine operator has many years of conducting proactive canine interdiction in surface and covert environments. Whether you require a means for deterrence or want an undercover inspection of an area or people at a public venue, Progressive -I3 Solutions will accomplish any mission criteria task that they are provided with. We have recently trained a Search and Rescue canine that will search and find missing adults and children.